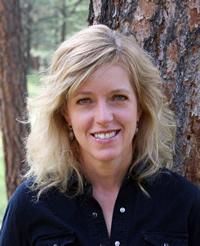 Since early childhood Karmel Timmons has loved to draw. When she moved to Elbert, Colorado she was inspired by the beautiful landscapes and horses on the surrounding ranches near her home.
Combining her ability to capture detail, texture and mood in pencil with her admiration for her equine subjects resulted in a career as a professional artist.
Karmel has exhibited her work at the Buffalo Bill Western Art Show, Cody, WY, where she was co-winner of the People's Choice Award in 2004; Peppertree Art Show, Santa Ynez, CA; Phippen Museum Art Show, Prescott, AZ; and the American Academy of Equine Art, Lexington, KY. She was People's Choice at the Coors Western Art Exhibit and Sale for four years in a row (2005-2008).
Her work has been published in Southwest Art, Art of the West, Western Art Collector, Western Horseman, Eclectic Horseman and Horses in Art.
Press & Awards, Publications, & Gallery Representation
Awards & Shows

2018

Cowgirl Up! (March 25th – May 13th)

Wickenburg, AZ
2018

Coors Western Art Show (January 16 – 21 2018)

Denver, CO
2017

Mountain Oyster Art Show (November 19th) 

Tucson, AZ
2017

Buffalo Bill Art Show and Sale

Cody, WY
2016

Art Renewal Center 2016/2017 Salon – Finalist

New Jersey
2016

Art for the Horses –

Edyth Horton Memorial Award

Parker, CO
2014

Signature Member Society of Animal Artists

 U.S.A
2013

Art Renewal Center 2012/2013 Salon (Honorable Mention)

New Jersey
2013

Representing the West People's Choice

Pueblo, CO
2010
Horses in Art AQHA Hall of Fame
Amarillo, TX
2010
Cowgirl Up!
Wickenburg, AZ
2009
Altermann Galleries Solo Show
Santa Fe, NM
2008
Representing the West
People's Choice
Honorable Mention 2-D
Pueblo, CO
2004 -present
Coors Western Art Exhibit & Sale 
2005-2008 People's Choice Award
2008 Featured Artist
Denver, CO
2004 -present
Buffalo Bill Art Show and Sale 
2004 People's Choice Award
Cody, WY
2004-2005
Colorado Governors Invitational
Loveland, CO
2003 -2004
Peppertree Art Show
Santa Ynez, CA
2002
American Academy of Equine Art 
Else Tuckerman Award for Excellence in Classical Portraiture
Lexington, KY
2001 – 2003
Phippen Western Art Show
2001 2nd Place Drawing
2002 3rd Place Drawing
2003 1st Place Drawing
Prescott, AZ

Gallery Representation

 Legacy Galleries   Scottsdale, AZ
 Wild Horse Gallery  Steamboat Springs, CO
 Dancing Wolf Gallery   Elbert, CO

Publications

Magazines
Southwest Art -"Drawing on Determination and Strength"- Feature Article – December 2017
Western Art Collector -"Elemental Art" Group Article
Western Horseman – May 2017 – Cover
Art of the West — Jan/Feb 2011 Feature
Western Art Collector — August 2009 — Cover and Feature
Eclectic Horseman — August 2009 — Cover
Southwest Art Magazine — August 2008 — Feature
Wildlife Art Magazine — May 2008 — Feature
Horses in Art – Fall 2008 — Feature
Western Horseman — January 2008 — Article
Cascade Horseman —  January 2007 — Cover and Feature
Australian Quarter Horse — December 07 Feature
The Cultural Times — August 2006 — Cover and Feature
Southwest Art Magazine — June 2006 Artist to Watch
Books
Horse Wise by Cheryl Kimball cover

Of Women and Horses II by Ga Wa Ni Pony Boy